Italian food is a surprisingly diverse cuisine. Each of the twenty Italian regions has a distinctive set of flavors, recipes, products, and ingredients. As a nation, the Italian regions were not officially unified until the mid-19th century. Therefore, each has retained much of its exclusive identity.
Climate and natural landscape have played a major role in shaping regional cuisines. Creamy risotto and other delicately flavored dishes predominate in the Northern regions, while bright olive oil and tomato-based recipes rule the sunny South. Beef is best enjoyed as Florentine steaks in Tuscany, from choice cattle raised in the Chianina Valley. The city of Alba and surrounding areas of the Piedmont region are a top source for expensive truffle mushrooms, particularly pungent white truffles. Access to both the Mediterranean and Adriatic Seas makes fresh seafood dominant, though varied, throughout the peninsula.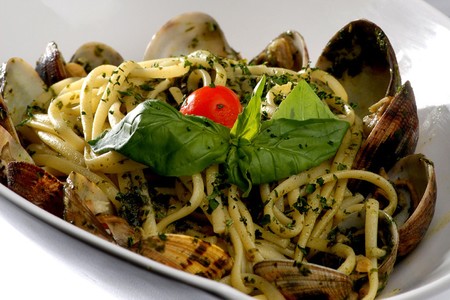 Proximity to other countries and a history of militant invasions play a role in the uniqueness of regional cuisines as well. This explains the unprecedented popularity of sauerkraut and goulash in the Alpine regions of Trentino-Alto Adige/Südtirol and Friuli-Venezia Giulia. The culinary footprints of conquerors can be seen in the unexpected presence of Arabic spices and North African couscous in Sicily today. These conquerors are largely responsible for bringing such Italian staples as tomatoes and basil to flourish in the South.
Italy is one of the largest wine producers in the world
It offers both white and red varietals. Yet the Sangiovese varietal, originating in Tuscany, is arguably Italy's winemaking claim to fame. Derived from the words "sanguis Jovis" or "blood of Jobe," this red wine grape is the main grape in Chianti and Brunello wines.

Cured meats, like the popular prosciuttos of the North and various salamis of the South, are used in such culturally significant dishes as the savory Easter pies made throughout Central and Southern Italy.
Cheeses range from the soft, mild Buffalo Mozzarella of Campania to the hard, salty Pecorino Romano of Sardinia. These products often carry names indicative of their origins, such as the increasingly popular Grana Padano (a "grainy" cheese from the "Padana" or Po Valley of the Lombardy region).

Location is so important to many Italian food products that laws exist to protect the authenticity of products made in a certain region. For example, any vinegar labeled Modena Balsamic vinegar must be crafted in the town of Modena, and any cheese labeled Parmigiano Reggiano must be produced in one of several provinces in Emilia-Romagna.
A wide regional assortment of wonderful pieces of bread and kinds of pasta can be found throughout Italy. Italian pieces of bread differ significantly in size, taste, and texture. The large, chewy ciabatta loaves of Lombardy's Lake Como and the thin, crunchy grissini breadsticks of Turin are on opposite ends of the spectrum.
Italian cuisine is world's most popular
In a survey of 24 countries, pizza and pasta take the top spot – closely followed by Chinese and Japanese cuisine.
An international YouGov study of more than 25,000 people in 24 countries finds that pizza and pasta are among the most popular foods in the world, as Italian cuisine beats all comers.
We asked people which of 34 national cuisines they had tried and whether they liked or disliked them, with Italian food being the most well-liked. The cuisine received an average popularity score of 84% across the 24 nations we studied.
Patriotically, the biggest fans of Italian food are Italians themselves, with 99% enjoying their national cuisine. Other big fans include Spaniards (94% of those who have tried it say they like it) and the French (92%), while the least impressed by Italian food are the Chinese (59%).
Best Italian Recipes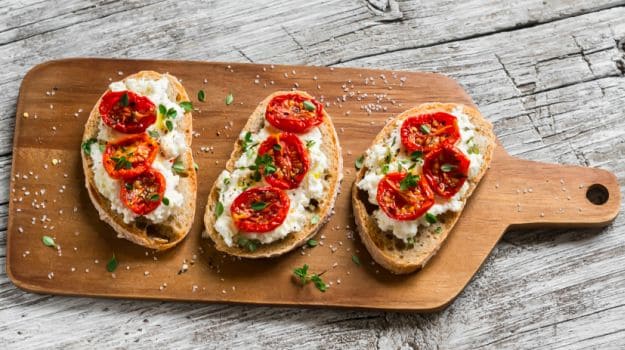 It would not be an exaggeration to say that India loves its pizzas, pasta, and risottos, even if it means it is giving the authentic Italian dishes our desi tadka. Italian food is one of the few global cuisines that Indians are truly obsessed with. Italian food is regularly features on the dining tables of most urban Indian households. We fall back on kinds of pasta, pizzas, and risottos to satisfy our cravings for a good meal. There are so many varieties to choose from among Italian dishes whether veg or non-veg. When it comes to pasta – penne, lasagna, spaghetti, macaroni, tagliatelle, and ravioli among others. You can toss them in numerous sauces, herbs, vegetables, and meats and enjoy a hearty meal. Home-made pizzas are also a favorite option for a quick meal during game nights or family get-togethers.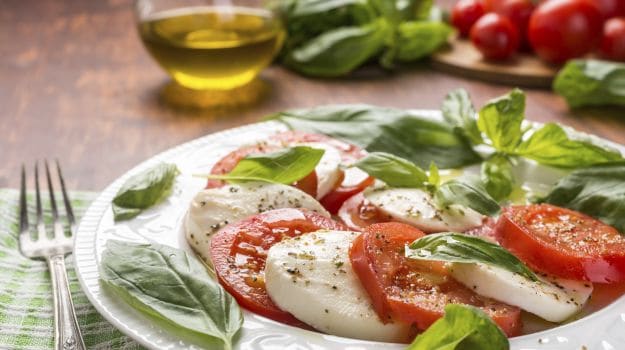 George Miller had rightly said, "The trouble with eating Italian food is that two or three days later you're hungry again". A four-course meal is served with a variety of 400 types of cheese. Every bite speaks of its origins from the 4th century BC. Did you know that Italians are known to take their food very seriously? The lunch hour is the most important meal of the day. It starts with antipasti (before the meal) like cheese, olives, salad, etc. The main course comprises Italian recipe pasta or risotto. Fact: There are more than 600 shapes of pasta produced across the world.
quality of the ingredients is crucial in Italian cuisine
The quality of the ingredients is crucial in Italian cuisine, not the quantity of food. In the United States, one single meal at an Italian restaurant could feed a small family. In addition, before this massive feast, we are served bread and sometimes a salad. It is uncommon in Italy. They may serve you bread with olive oil, but it is an appetizer because they charge you for it. The dipping of bread in olive oil is not an Italian tradition. Restaurants keep olive oil and vinegar on the table. It is for a salad. In Italy, the portion sizes are much smaller and more reasonable. The ingredients used are fresh and much lighter, unlike our American expectations of heavy cream sauces and layers of cheese. Italians pride themselves on the freshness of their ingredients. The professor of the Intro to Food and Beverage Management class at UNH is from Italy. She prides herself on preparing fresh pasta, gathering fresh herbs, fruits, and vegetables to cook all of her meals. She essentially does not believe in pre-prepared meals. It directly reflects the Italian ideal. One night I got a salad, not expecting anything stupendous. It was the best salad I have ever had. It was the restaurant's "house" salad made with fresh crisp lettuce, carrots, gorgonzola cheese, and fresh prosciutto. This salad would have been mediocre, but the freshness of all the ingredients made it fantastic.
Lastly, despite how long their meals usually take, Italians do not typically overeat. Once they feel full, they stop eating and might order a cappuccino or a coffee while they chat. Dinner is also typically served around 7:00 to 8:30 at night so they avoid snacking before bed, (another horrible American habit).
The article so accurately pointed out that dieting to Italians is a foreign concept. Most just live a healthy active lifestyle because they care about the inside of their bodies as much as the out. (This is why the amount of Italian smokers boggles my mind so much, but that is another story). Everyone walks or bikes everywhere. This is visible all over Italy, I noticed. Everyone looks perfect all the time. To summarize, the men are good-looking, people walk everywhere, everyone is happy and friendly, the weather is beautiful and of course, the food is delicious and great for you. I can't think of any reason not to move there.
THE SOURCES:
https://food.ndtv.com/lists/10-best-italian-recipes-699798
https://tableagent.com/article/exploring-italian-cuisine-flavorful-regions-and-a-fresh-perspective/